Open the Possibilities Recipe Contest

We are excited to announce the winners of our 2022 recipe contest!
(Review 2021 contest winning recipes here).
The contest was open to all Oregon and Washington State members.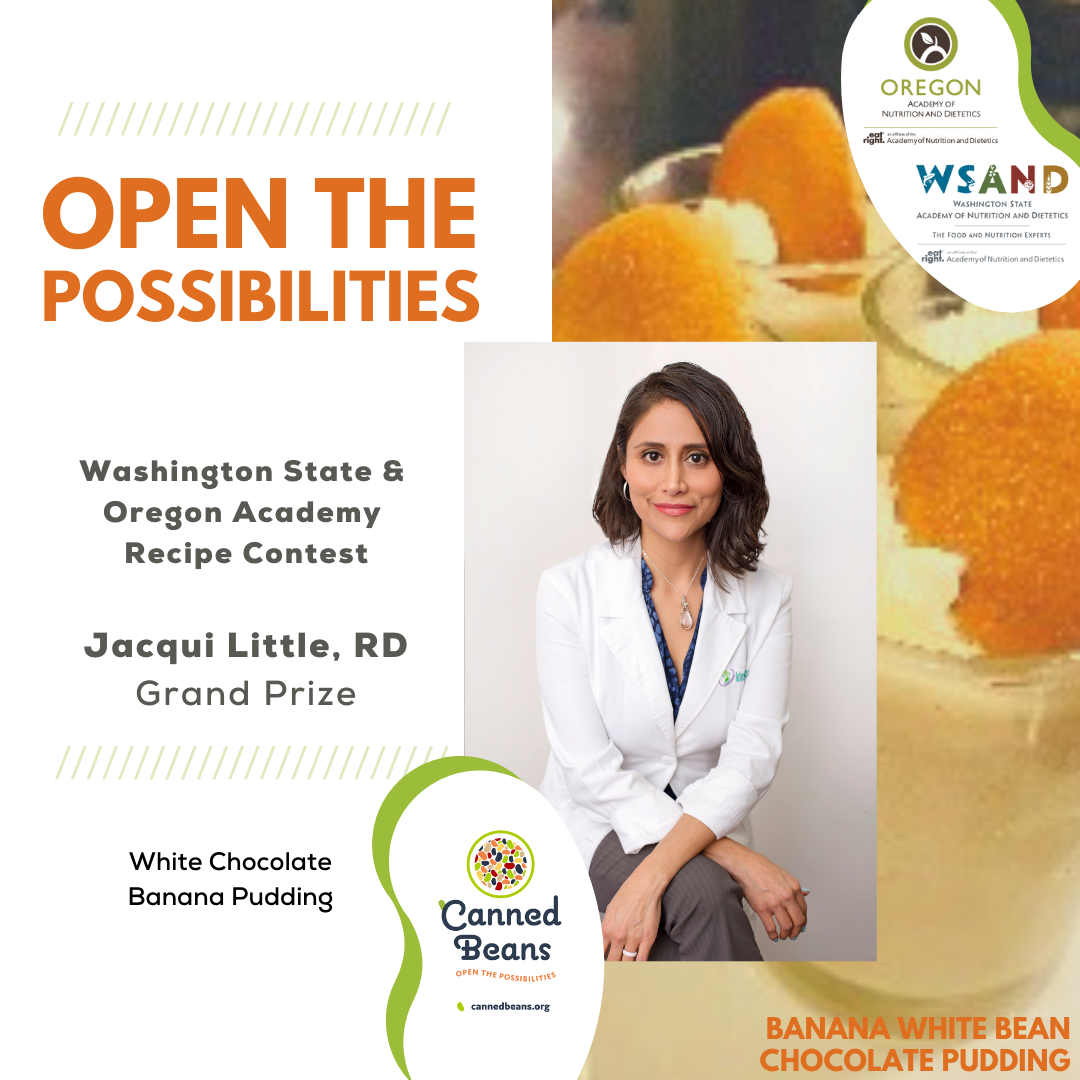 Download the winning White Chocolate Banana Pudding recipe here.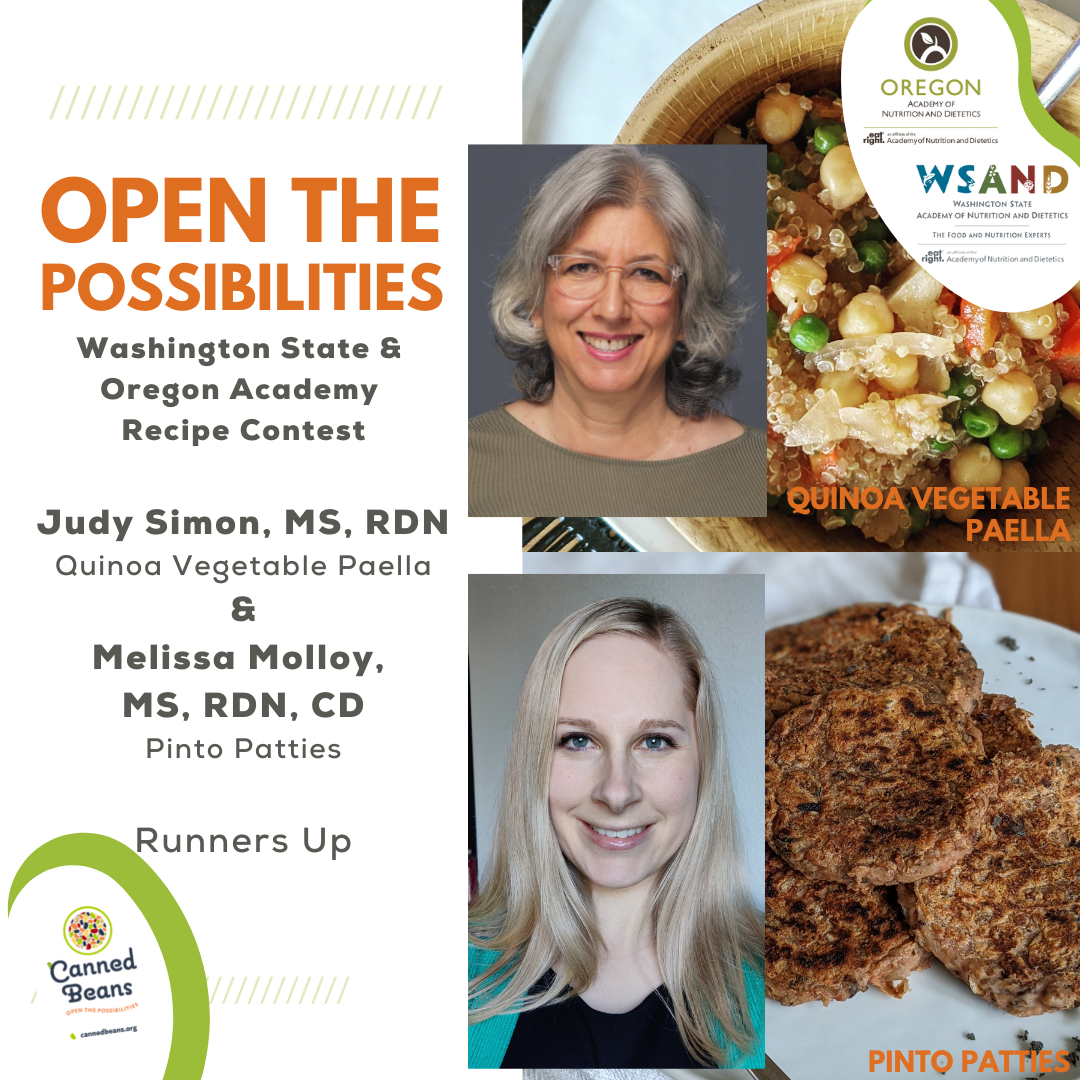 Download the Quinoa Vegetable Paella recipe here.
Download the Pinto Patties recipe here.