State Advocacy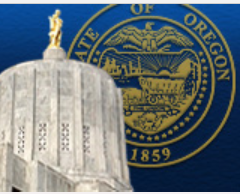 The 2021 Oregon State Legislature met from January 19th to June 28, 2021.
All Oregon Academy members are encouraged to connect with your state legislators.
You can access the calendar of events, your legislators and committee meetings here
Link here to access the Oregon State Legislature website including a daily events calendar, a Virtual Tour of the Capitol and OLIS, the Oregon Legislative Information System.
Link here to find your state legislators.
Learn more about our March 9, 2021 Legislative Day here.