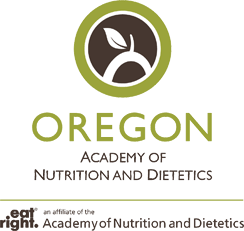 Our members are leaders in food and nutrition.
more

Welcome to our website! We are a professional membership organization representing Registered Dietitian Nutritionists and Nutrition and Dietetic Technicians, Registered. Our 700+ members are proud to serve Oregonians with our food and nutrition expertise.

As we begin our new year on June 1st, I know our Executive Board looks forward to serving all members.

Amy Frasieur, MS, RD, LD - 2022-2023 Oregon Academy of Nutrition and Dietetics President
Jobline
There are no job opportunities posted at this time.
view all