Award - Outstanding Student
2024 Outstanding Student Achievement Awards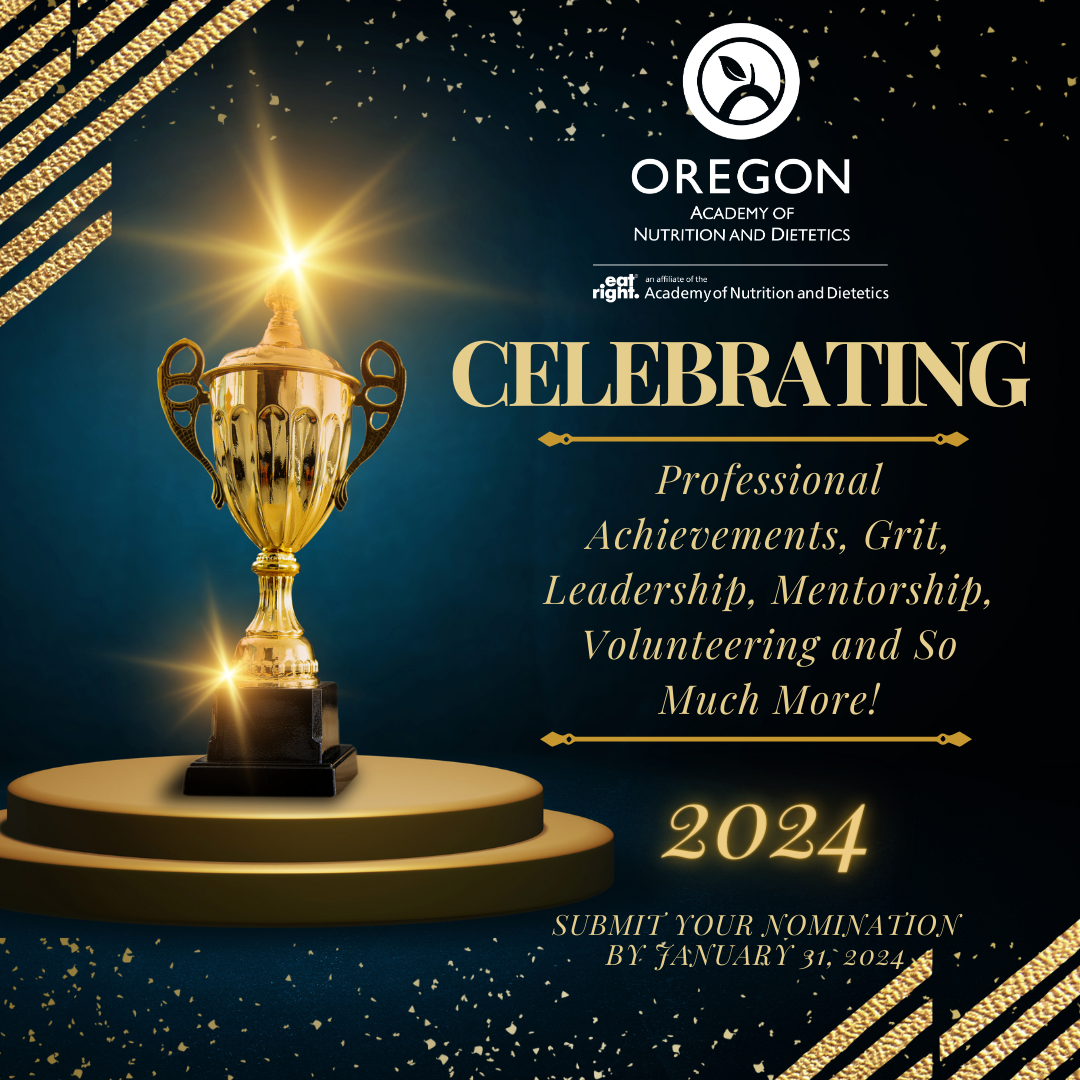 The Oregon Academy of Nutrition and Dietetics recognizes up to two (2) Oregon Academy student members annually.
Award purpose:
To recognize emerging leadership potential in the field of dietetics through academic success and achievements in campus and dietetic-related professional organization activities, work (paid and/or volunteer) experience, and planned professional goals.
Criteria:
Must be an Oregon Academy student member, as of December 31st of the year prior to the award being given (i.e., for the 2024 awards, students must be members as of 12/31/23)
Can be an incoming and graduating senior, graduate student or intern
Learn more about this award and the application process here.
Complete the online application here.
All other application materials should be emailed to the Oregon Academy office.
Applications close January 31, 2024.