OR Academy Webinar: Influencing Performance: Sports Nutrition with Seattle Seahawks Team Performance Dietitian
Tuesday, November 02, 2021
Details:
Join the Oregon and Washington State Academy for our upcoming webinar!
Influencing Performance: Sports Nutrition with Seattle Seahawks Team Performance Dietitian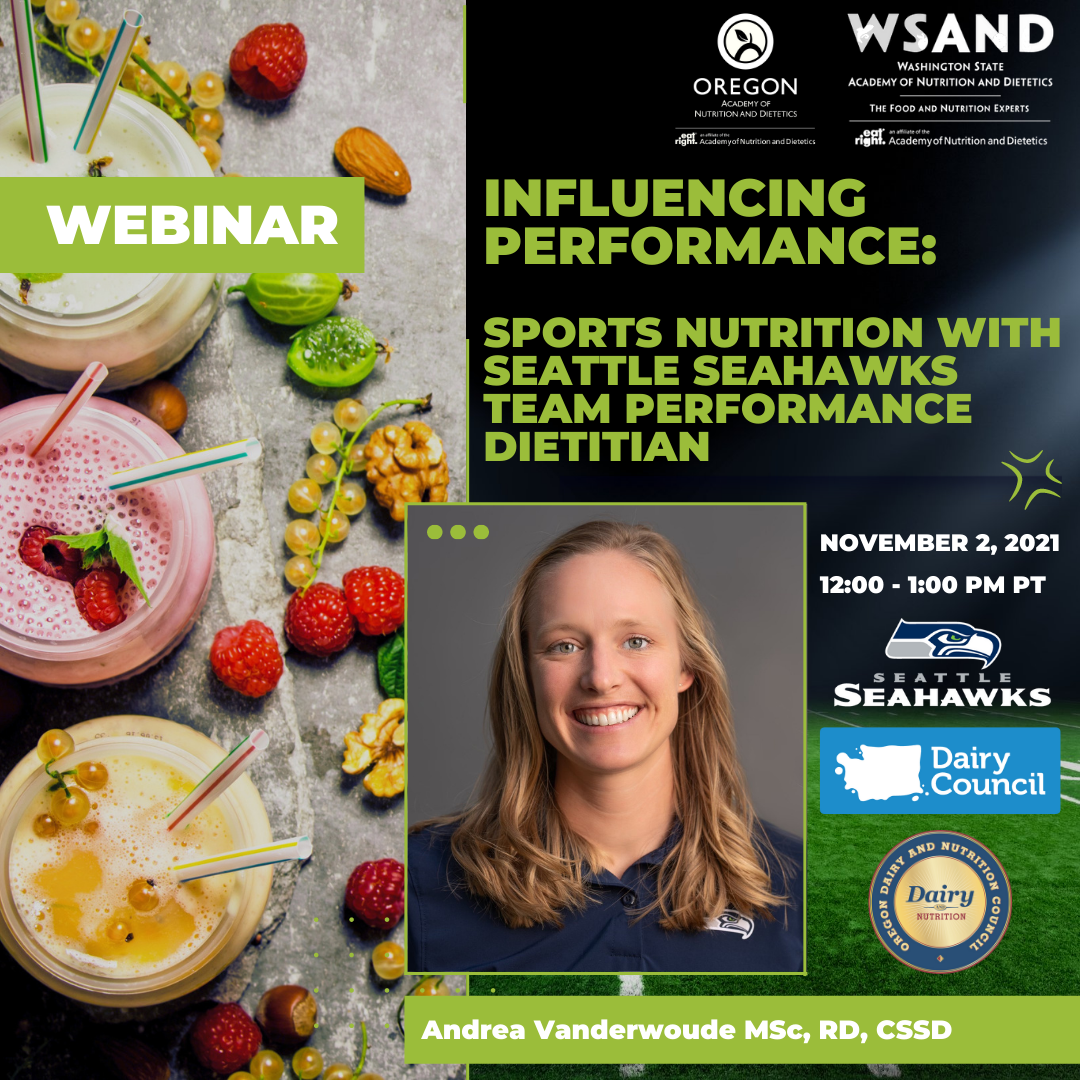 November 2, 2021 @ 12 pm PT
Speaker: Andrea Vanderwoude MSc, RD, CSSD
Performance Dietitian for the Seattle Seahawks
Fueling and hydrating athletes is a robust and growing specialty within the dietetics profession. Join us for our upcoming webinar where sports nutrition expert, Andrea Vanderwoude, RD, will take us through her journey to becoming the RD on staff and supporting the performance of the Seattle Seahawks NFL football team. We will talk about the role of periodized and targeted nutrition in the injured athlete and how we collaborate with each department to return an athlete to sport as quickly and safely as possible.
Thank you to the Washington State Dairy Council and the Oregon Dairy and Nutrition Council for their generous sponsorship of this webinar.