Oregon Academy Diversity and Inclusion "Halfie Hour" Discussion
Wednesday, February 24, 2021
Details: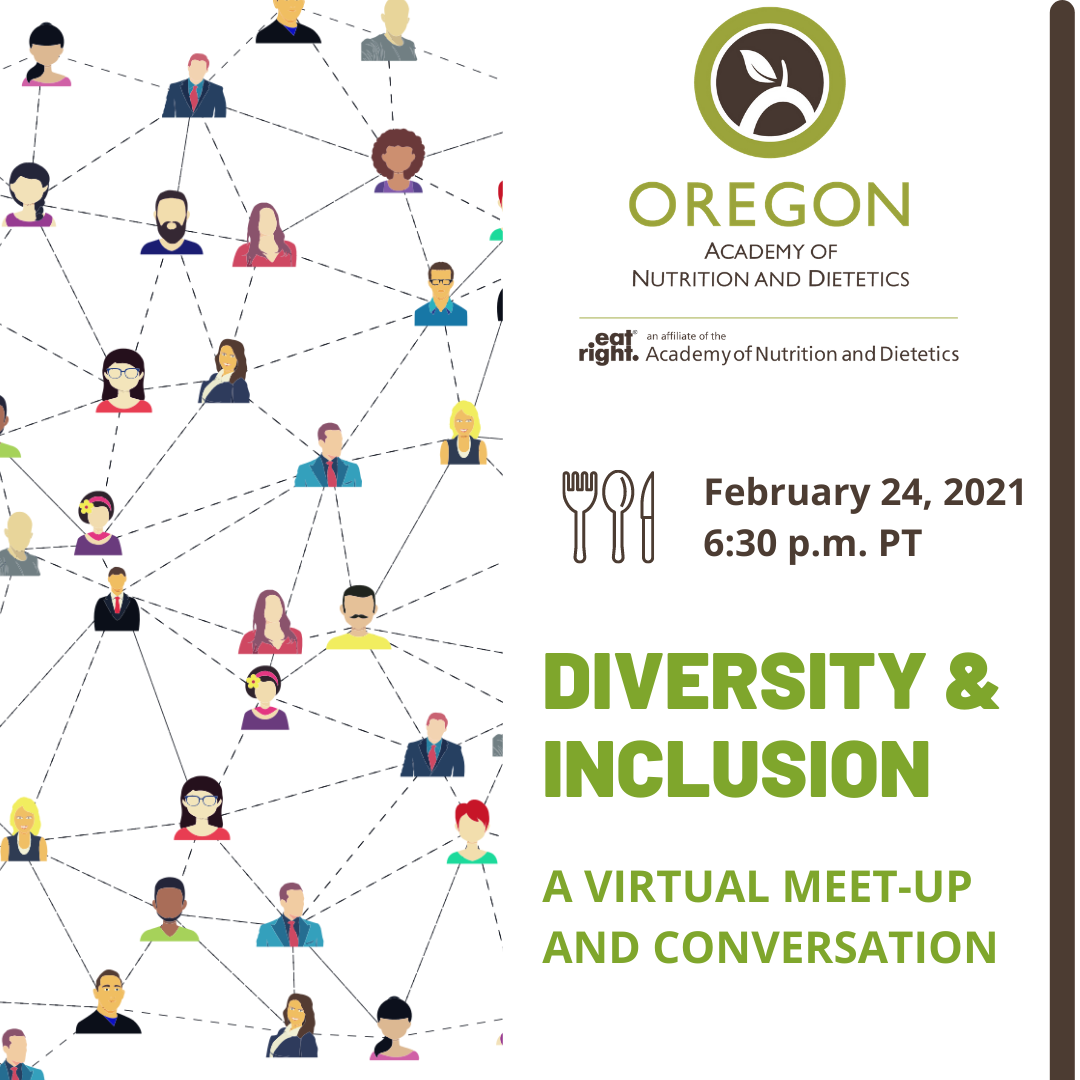 The Oregon Academy's Diversity and Inclusion Team has scheduled the first "halfie hour" discussion!
February 24th at 6:30 p.m.
We'll be meeting via Zoom.
If you'd like to attend this session, please add your contact info here. We'll send the zoom link on 2/22.
We anticipate that this the first in a series of discussions.