2020-2021 Events
Health at Every Size (HAES) Workshop
Date: Wednesday April 14th, 2021
Time: 7pm-8pm
(Feel free to login at 6:30pm for networking before the workshop begins)
Where: online, from the comfort of your home!
Cost: free for PAND members, $10 for non-members
It's time for our next virtual event!
Join us for a lively workshop followed by a Q&A discussion about Health at Every Size (HAES), with our expert guest speaker Kara Osburn RD, LD, in the comfort of your home!
Learn more about the principles guiding HAES and how you can use this knowledge to enhance your own practice and your patients' wellbeing.
What is HAES?
Health at Every Size® principles help us advance social justice, create an inclusive and respectful community, and support people of all sizes in finding compassionate ways to take care of themselves (Source
https://haescommunity.com
). HAES principles include Respect, Critical Awareness, and Compassionate Self-Care.
To register for the event: event registration is free for PAND members, $10 for non-members. All professions and students are welcome!
For non-PAND members, please use the registration link below:


Check out our previous events from the 2020-2021 year below, and check back often for updates on upcoming events!
---
Virtual Cook-Along!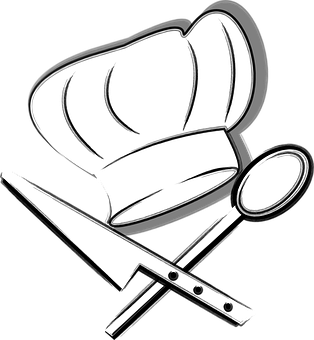 Save the date!
What: a virtual cook-along with Chef Mike Hargett
When: February 25th starting at 5:30pm
Where: your kitchen!
Description: on Thursday February 25 The Portland Academy of Nutrition and Dietetics is hosting a cook-a-long with Chef Mike. Join us virtually as we prepare pasta fagioli together.
Please refer to the recipe and gather your ingredients in advance so that we are ready to cook at 6pm!
Feel free to login as early as 5:30PM for some informal meet & greet. Cooking starts at 6:00PM. Don your aprons and we'll meet you in the kitchen!
To register for the event: event registration is free for members, $10 for non-members. All cooking levels welcome!
Webinar: Diet-related Health Disparities
What: join PAND in welcoming Mayra Crespo-Bellido, who will be giving a presentation about nutritional disparities and the role dietitians play in addressing these issues.
When: Thursday, December 3rd at 7:00pm
Where: over Zoom, from the comfort of your home!
Description: diet-related health disparities have been identified for many minority and underserved groups. This webinar intends to bring a critical framework that dissects (1) the underlying causes of nutritional disparities, (2) identifies the structural contexts allowing these disparities, (3) the effect of individuals' self-reliance in navigating these contexts, and (4) the role of dietitians in addressing these issues. By the end of the webinar, attendees will be able to:
Discuss the interplay of structural context and individuals' agency in food choices and nutritional disparities.
Use reflexivity principles to critically examine personal beliefs, knowledge, and social positionality on this topic.
Apply practical tips to improve understanding of target populations' systemic barriers to food access, and encourage resilient, healthy food acquisition practices among clients.
Plan the next steps to incorporate food justice activism into daily dietetics practice.
Bio: Mayra Crespo-Bellido attended Oregon State University where she completed graduate studies in Nutrition and a minor in Epidemiology. She is a bilingual registered dietitian nutritionist/corgi mom living in South Korea and working as a researcher remotely. She successfully defended her dissertation mid-pandemic on the topic of food security and alternative food acquisition strategies among low-income U.S. households. Her research interests are in food security, food acquisition behaviors, and nutritional disparities.
Registration: PAND members will automatically receive a link to the event. Interested in becoming a member of PAND? Please visit our registration page.
For non-members, attendance to the event costs $5. Please sign-up for the event by using the link below.
The Portland Academy Virtual Wine Social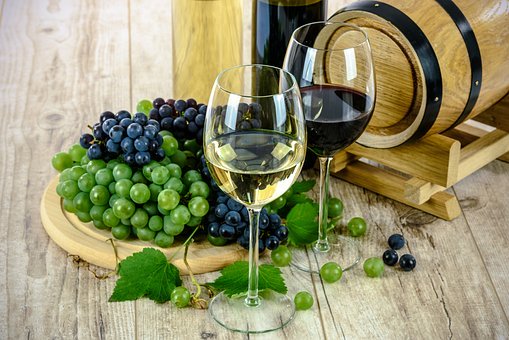 When: Thursday, October 8th, starting at 7pm
Where: over Zoom, in the comfort of your home!
Join us for our first event of the year: the Portland Academy Wine Social! During this virtual event, you'll have the opportunity to meet and connect with local dietitians and fellow students and engage in small group discussion. There will also be a wine raffle with the prospect of winning a prize at the end of the event! This event is free for members, but you are welcome to attend as a non-member for $5 by registering below.
For PAND members, you will receive an e-mail with the link to join the event. You do not need to register for the event.
---
We know this year has brought unprecendented challenges to our lives at home, school, and work, so the board members of the Portland Academy of Nutrition and Dietetics are working hard to come up with creative ways for our community to connect this year. Check in often for updates! Or, if you have any ideas or suggestions for events, please send us an e-mail at contactmypand@gmail.com.